About Ann Arbor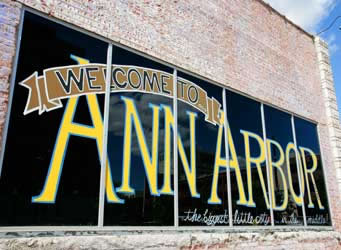 Ann Arbor has been home to the University of Michigan since 1824 and is a quintessential American college town. Downtown Ann Arbor – a small, friendly town with big city sophistication – is immediately adjacent to central campus, the site of the RNA 2012 meeting. The city of Ann Arbor's vibrant commerce, nightlife, restaurants, and neighborhoods add to the uniqueness of life at the University.
Consistently ranked as one of the premier public universities in the nation, the University of Michigan currently enrolls over 40,000 undergraduate and graduate students on its Ann Arbor campus. The University of Michigan was founded in 1817 in Detroit, moving to its current site in 1837.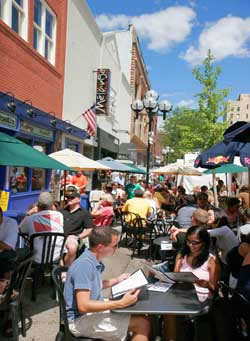 The University's impact is seen everywhere in Ann Arbor, from the outstanding healthcare offered by the University of Michigan Medical Center to the world-class performing arts brought to campus each year, to the 110,000 spectators that pack the country's largest college-owned football stadium on fall Saturdays. U of M graduates include one U.S. President, seven NASA Astronauts, three Supreme Court Justices, and several Pulitzer Prize winners.
Founded in 1824 on 640 acres of land, the city of Ann Arbor was named by the founders, John Allen and Elisha Rumsey, both of whom were married to women named "Ann." In 1837, the University of Michigan relocated to Ann Arbor where both the city and the University have flourished for 175 years.
Today, Ann Arbor is home to more than 30 independent bookstores, dozens of unique galleries, and a variety of top-notch museums – including the newly-renovated University of Michigan Museum of Art – and all are within the downtown limits.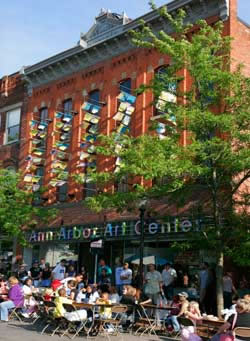 Dining aficionados will appreciate the nearly 300 restaurants within a 20-mile radius of Ann Arbor. Options range from old-fashioned Italian bistros to trendy, contemporary American restaurants. Many offer alfresco dining in the warmer months, which, when combined with the array of jazz and dance clubs in the area, makes downtown Ann Arbor a vibrant destination for nightlife. Ann Arbor and the University of Michigan are the perfect location for the 2012 RNA Society meetings!
Helpful resources:
Plan some extra days of leisure while you're in Ann Arbor! Ann Arbor tourist information
See what the New York Times is saying about a visit to Ann Arbor! NYT Oct 9, 2011
Looking for community news and events? Ann Arbor online newspaper
May is typically warm and pleasant (average 70 degrees Fahrenheit), but come prepared for cool or rainy weather as well. current Ann Arbor weather