Transportation to Madison, Wisconsin
Madison is served by Dane County Airport (MSN). This webpage summarizes the choices for local transportation with links to taxis (about $15 to the campus) and municipal transit information: MSN Airport. Many hotels offer an airport shuttle – check with your hotel for details.
The Conference is offering a free shuttle from the Madison airport (MSN, Dane County Airport) on Tuesday, May 26, from 12:00 noon to 7:00 p.m. The Badger Bus will pick up guests outside baggage claim and stop at Ogg Hall and at the Memorial Union. The busses will run approximately every 20 minutes, with the last bus departing MSN airport at 7:00 p.m.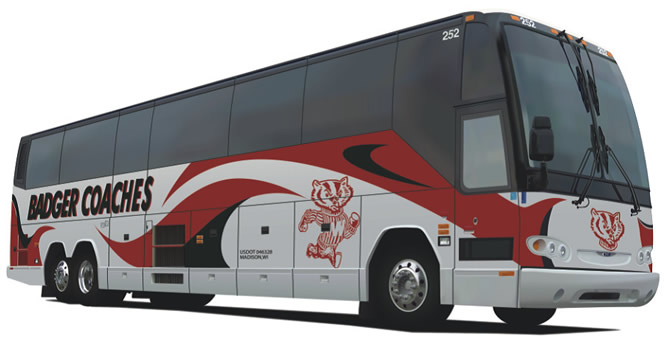 The Conference is also offering a free shuttle to MSN airport on Sunday, May 31. Busses will depart from Ogg Hall beginning at 5:00 a.m. and will run approximately every 20 minutes to the Madison airport (MSN, Dane County Airport). The last departure from Ogg Hall will be at 11:00 a.m.
Attendees may also wish to fly into Chicago O'Hare Airport (ORD) and take a bus to Madison. The bus ride takes approximately 3-3.5 hours from ORD to UW. Click here for more information and to make reservations online: Van Galder Bus.
Parking
The four conference hotels offer parking (there may be a fee to park so confirm with your hotel), and we encourage those who are staying in the hotels to leave their car at the hotel and walk to the conference venues. Attendees who have booked rooms at Ogg Hall will receive an email in May with information about parking exclusive to dorm guests. Visitor parking near Memorial Union is very limited, and thus we discourage relying on it – click here for more information: Memorial Union Parking.