Venues
Conference Sessions
Our main venue for RNA 2019 will be the ICE Kraków Congress Centre, which opened in 2014. Since then, ICE has become the business and cultural flagship of the city.
Located in the heart of Kraków on the bank of the Vistula river, ICE is just across from Wawel Royal Castle, which can be admired from the dining and poster display areas. It is situated just 20 minutes from the airport and around a quarter of an hour from the main railway and bus station. ICE is surrounded by many hotels of different standards, making it convenient for conference participants.
ICE is a perfect place for the organization of diverse events: from international scientific conferences and business meetings, cultural events such as concerts, opera, theatrical and ballet performances, and social events. The venue meets the highest acoustic standards and provides state-of-the-art audiovisual technologies.
The ICE Kraków Congress Centre has three main halls: Auditorium, Theatre Hall and Chamber Hall, with a capacity of 1915, 594 and 300, respectively. The main hall, Auditorium, with a vineyard-style audience and its state-of-the-art technological and architectural solutions, is one of the finest concert and congress halls in Poland.
More information: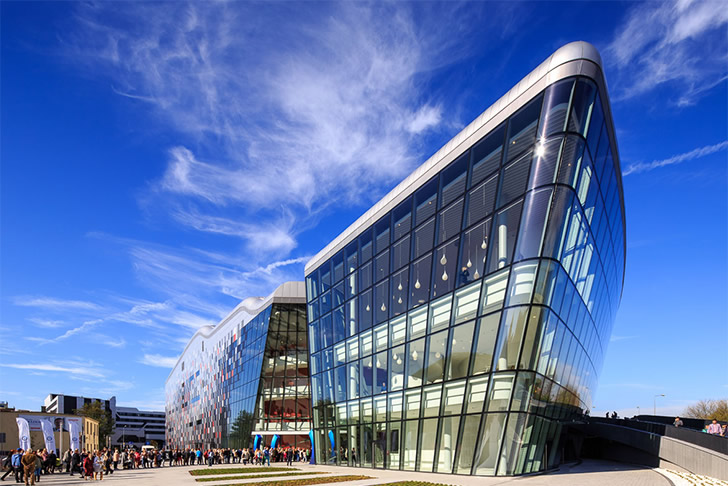 Closing Dinner
Saturday night dinner will take place in the Old Tram Depot (Stara Zajezdnia) located in the heart of Kazimierz, the old Jewish District, 20 minutes walking distance from the ICE Kraków Congress Centre.
Stara Zajezdnia combines history with modernity. The building features a beer hall with a microbrewery, restaurant and courtyard. Established in 1913 as a tram depot along with the introduction of broad-gauge tram lines in the city of Kraków, Stara Zajezdnia ceased functioning as a depot in the early 1960s when trams were removed, and gradual deterioration led to its closure in 2007. After renovation in 2012 it has started its new life as a place of meetings, cocktail parties, concerts and other special cultural and social events.
The renovated building of Stara Zajezdnia is a unique facility. The hall is an example of wooden framework architecture with brick filling, very rare in Kraków, commonly called the "Prussian wall". The hall front is decorated with a picturesque top bearing a clock with Art Nouveau finish. The Main Hall belongs to an architectural and construction complex which is under legal protection – entered into the register of monuments in 1985 and the World Cultural and Natural Heritage List UNESCO – and recognized as a historical monument.
Before dinner the highlanders group from the Tatra Mountains will acquaint us to folk songs and dances from the southern part of Poland. And after dinner we will dance till we drop…
More information: